SOME TIPS FOR SELECTING CRAFTSMEN FOR YOUR CONSTRUCTION PROJECTS
1. A craftsman is not the site manager, who controls and later approves the renovation In these times, finding a reliable, responsible site manager to coordinate the work of the craftsmen and keep everything together proves difficult. Why is this? There is plenty of construction work, but the competition is strong, so it is harder for individual craftsmen to survive. Wages remain low and unreliable businesses do not pay their craftsmen. This is how many craftsmen join forces to form teams to win the trust of customers. But who is the site manager? This is often decided spontaneously, often it is the oldest craftsman who may also own a car. However, he remains a craftsman, who acts on the side of the other craftsmen and possibly loses sight of the customer's interests. Craftsmen are simply knitted and follow the motto: Give me money, tell me what to do, and I'll fix it. Many craftsmen are not interested in the customer's specific wishes or whether any expertise is needed. Often, money is the only motivation, and not customer wishes. This can make the job more complex and time expensive.
2. From the very beginning, make sure to choose a company not recently listed in the commercial register, but can provide trustworthy references. Many construction managers attempt to save on this, but the services must be covered guarantees. You should not forget that you may later require to rely on warranty service. Ask in advance if the craftsmen are still available at a later point. It will make your life easier, if you make obtain services from local companies and make advance checks on the construction site. This way you can determine conscientious and clean work. Take your time and avoid unwanted surprises. Often, at this point, you can see if you can cooperate with the site manager and if he is willing to assist you. Listen closely as he talks about details and if offers new ideas. Feel free to enquire about details regarding the work and the construction site. Also check if there is order on the construction site and how clean it looks, because much depends on this.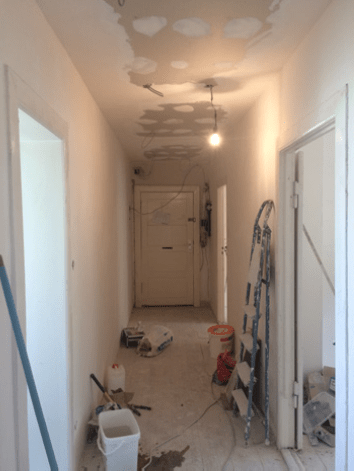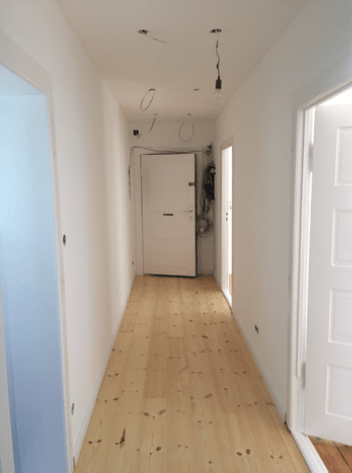 3. Never make arrangements merely by handshake. For one, it is forbidden by law in many cases, on the other hand, without a proper contract, chaos is inevitable. You can hardly prove that, for example, you already paid money. Additionally, a contract provides security and guarantees. 4. You should never pay craftsmen right away. With the help of a building contract, the budget should be designed for you to always maintain control. Unfortunately, the only motivation for many craftsmen is the payment. When builders pay too fast, motivation diminishes and unreliable craftsmen do as they please. If advance payments for materials are required, you should not pay more than 30 percent of the value of the goods. This only makes sense for large construction projects and local companies. For smaller jobs, you should agree in advance that the craftsmen will buy the material themselves and then settle the bill after invoicing. Further work is then paid with progress. Adhere to the rule: work before payment.
5. The saying "Trust is good, control is better" has element of truth, because you are and will remain the principal. No matter how you decide, it is important to remember that you are the builder. This is especially true if you work with different craftsmen. That does not mean that you should leave everything to the site manager. Ask questions, because stupid or unnecessary questions do not exist on a construction site. At least once a week, check that everything is progressing orderly and that the work is performed properly. If necessary, you should also politely point out defects and mistakes. Make it clear to the site supervisor that you are in control and that it is your wish for everything to run smoothly. As an example, there should be no smoking in an apartment and the staircase must be kept clean. Always remain polite and be consistent. This way you achieve the best results in your construction project, even with different craftsmen. If possible, you should discuss everything exclusively with the site manager, as he usually works closely with many craftsmen on an hourly or lump-sum basis, allowing for specifications to be forgotten. As the saying goes, trust is good, control is better. This proverb fits very well with the construction industry and we hope that we could help you with our advice with your construction project.
Die Unvorhersehbarkeiten des Renovierungsprozesses: Warum keine endgültigen Kosten im Voraus genannt werden können Die Idee, Ihr Zuhause zu renovieren, kann aufregend sein. Neue Farben, moderne Annehmlichkeiten und die Vorstellung eines frischen,...